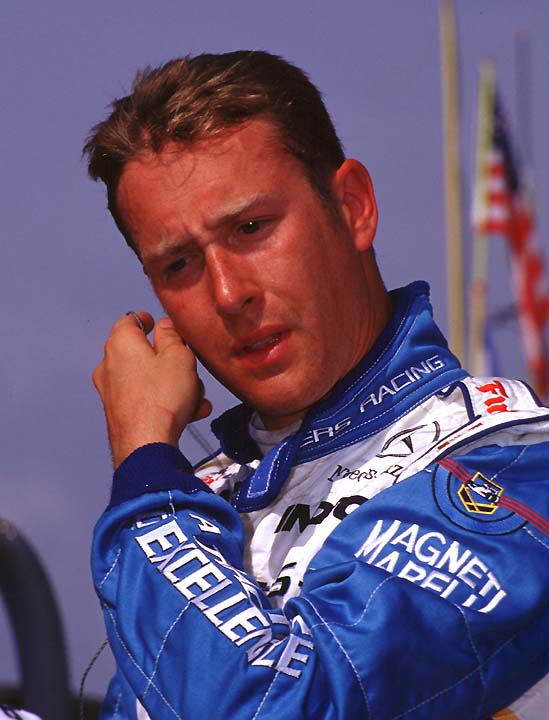 Copyright 1999 Geoffrey Miller, All rights reserved
Greg Moore was one of those drivers of which I never got many good "head shots". He seemed
to keep those sunglasses on until the last minute before puttin on his helmet and then put
them back on just after popping out of the car. I perfer to see the drivers' eyes. I was lucky to
snag this one at Detroit.